Every year, same concern: where should we spend the last night of the year and hail in first one of the next year? A sunny and warm place sounds like a good plan! Especially if the New Year's Eve includes live shows and music, very traditional customs and great food!
A very traditional Mexican New Year's Eve
As a past Spanish colony, Mexico kept plenty of Spain's customs, always innovated with Mexican "spice." Particularly at this time of the year, Mexican traditions lead us to a very warm ambiance full of colors and flavors. For the New Year's Eve, Mexican people used to eat 12 grapes when the midnight bell rang. One grape for one knock, what could be interpreted like one for each month past or coming.
Enjoy a walk throught Puerto Vallarta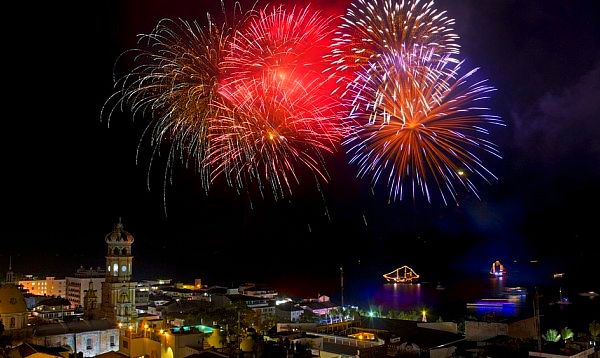 Every year, Puerto Vallarta down town become the best place to enjoy the New Year's Eve. Indeed, many streets downtown became pedestrian only, making it very enjoyable to walk down and stop to eat some delicious Tacos or Tamales.  In addition to a typical street food market, you would be able to enjoy the second edition of the Fireworks Festival with live music shows, right one the malecón! Likewise, the Romantic Zone and Olas Altas will be full of music, flavors and great people watching! Anywhere you may be will be enjoyable and don't worry about missing the Fireworks show: you will see it from every angle of the city!
Special greetings from Boardwalk Realty
Finally, I would like to wish you a pleasant New Year's Eve with your loved ones. Remember that my pleasure is help you to find your perfect slice of paradise. Please, don't hesitate to contact me for any concerns or question. I am your eyes in Paradise and I will be delighted to set up a tour based on your needs and wishes.